76engage is an online engagement platform
PUBLISH SURVEYS, CAPTURE USER COMMENTS, TARGET MULTIPLE AUDIENCES, RUN CONCURRENT ENGAGEMENTS, MODERATE USER SUBMISSIONS, PUBLIC & PRIVATE CONSULTATIONS, CUSTOMIZE REPORTS, EXPORT PARTICIPATION DATA, COMPLY WITH AODA & WCAG, MOBILE FRIENDLY
Request a Demo
Built from the perspective of the digital engagement manager
76engage is a platform for effective digital engagement. It provides all the publishing, management, moderation, analysis, and reporting capabilities that the digital engagement manager could ask for.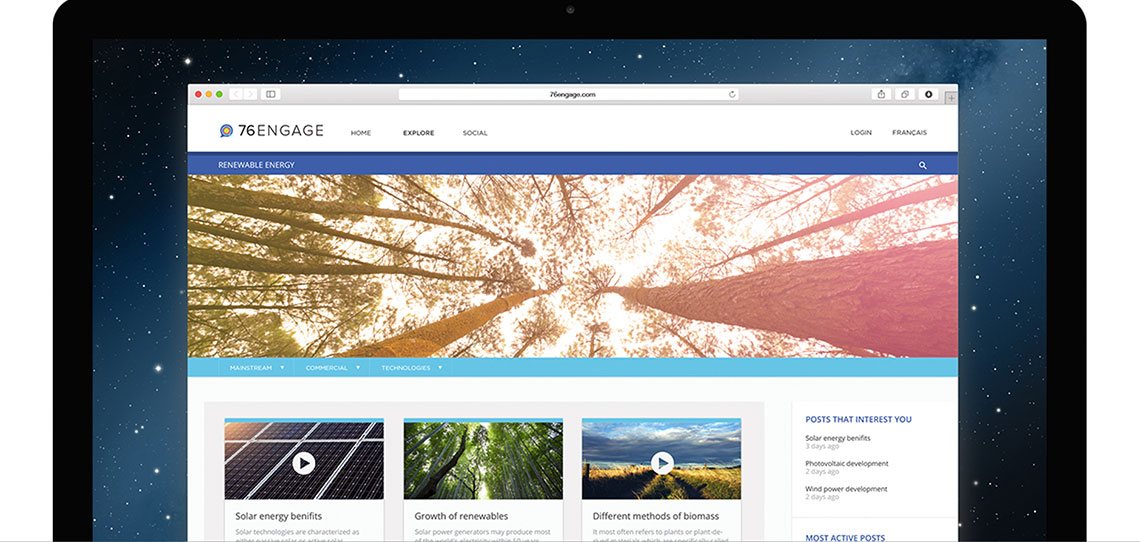 Engagement managers will find all of the tools that they need to create and publish content, manage and moderate discussions, analyze input, and report on the results of the engagement process.
Extend in-person engagement to the digital realm
People want to be heard and want to know that their contribution is being recognized. In-person consultations are essential to this process. Unfortunately, participation in face-to-face meetings is limited to those who are available to attend. Running many of these to provide full coverage can be more expensive than many organizations can afford. 76engage can help practitioners emulate the interactions of in-person meetings, extending participation beyond the walls of the physical consultation space.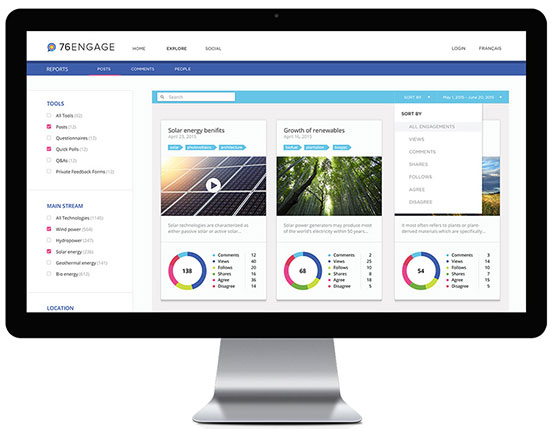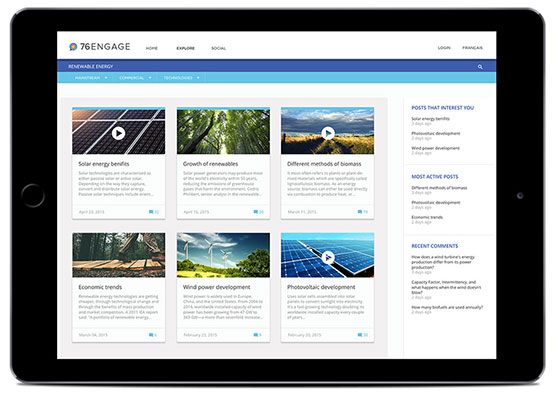 Participate in the way that makes sense to me
Sometimes, people want to respond to something others have said. Other times, they may want to simply leave their opinion, rate options, or respond to a survey. Participants in a digital engagement process powered by 76engage have all of these and many other participation options at their fingertips. 76engage is a robust platform for digital public engagement that delivers a user experience that is intuitive, easy to use and specifically designed to encourage meaningful participation.
Trusted by:

Download our white paper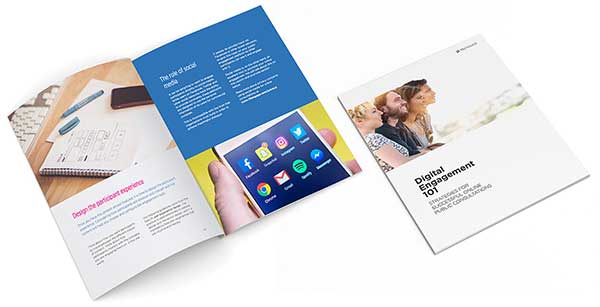 Digital Engagement 101
STRATEGIES FOR SUCCESSFUL ONLINE PUBLIC CONSULTATIONS
This white paper is a description of the steps involved in planning and managing an online public consultation. The strategies and tactics contained here are the result of our experience in working with organizations to help them launch and manage their online engagements. This white paper is for managers, consultants, practitioners, specialists and enthusiasts in civic engagement, public involvement and community management. This paper may also be of interest to user experience designers and design thinking practitioners.
Download the white paper
See how 76engage can transform public engagement