Author:
Allison

We are proud to be taking part in the IAP2 North American conference for our fifth year in a row. As a leader in digital engagement and the lead technology sponsor, we will be hosting a breakout session. The session, titled P2 and AI: Promise and Peril, will engage participants in a discussion of the opportunities and the potential issues in using AI for P2. How can AI help with P2? What has it made possible? What are the early issues we are encountering? What strategies, tactics and best practices are we developing to contain the risks while maximizing the benefits of integrating AI into P2?
Along with our breakout session we will also have a booth at the conference. Come find us and say hello. We are eager to learn from, and network with, the top P2 professionals in the industry and come back with new and improved ideas to propel 76engage.
The conference will take place over two and half days in Seattle starting on September 13th. For more information about the conference visit the conference website.
Can't make it to the conference? Follow the conversation on social media with #iap2nac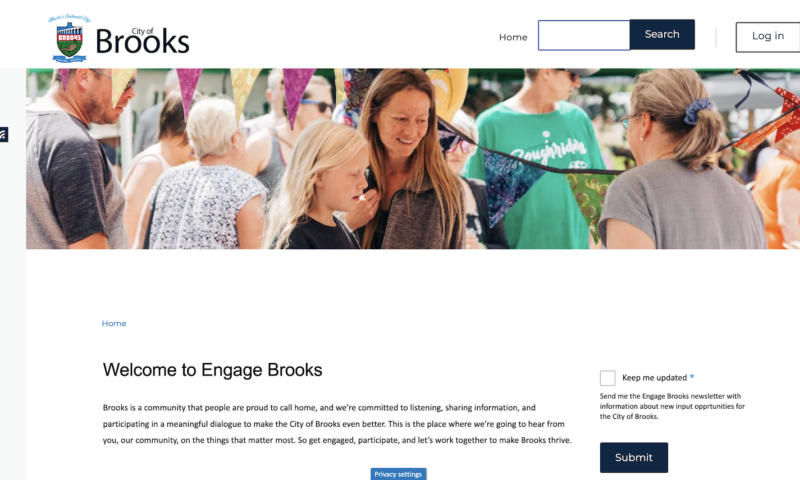 Earlier this week, the City of Brooks Alberta launched their new online public engagement platform. Brooks launched the new platform with their annual budget survey. This new platform, using 76engage, replaces the linear survey they have used in the past and provides an intuitive web experience for community members to engage with their municipal government.
The non-linear design of this years budget survey allows for participants to move through the engagement initiative at their own pace in an order that makes the most sense to them. Instead of working their way through topics they are not interested in, community members can jump right to the departments they care about most. This design structure encourages more meaningful engagement.


The new engagement platform is fully responsive allowing for people to provide input on the go, using smartphones and tablets.
Keep an eye out for more engagement opportunities from the City of Brooks Alberta and to see how they utilize their new engagement platform!